Download the Storyboard App for iOS and Android. It allows you to create and edit Storyboard projects conveniently. It also allows to record and upload voice on iOS.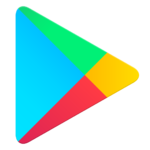 Build your own comic strips or photo stories. Document school trips, site visits, class activities, events and much more.
Use your own pictures and add speech bubbles, narration boxe, oral recordings and videos to them. Just use your creativity! The "Drag&Drop" function allows you to add pictures easily into your stories.
You can also collaborate simultaneously with others on the same story.
It takes only a few minutes to become familiar with Storyboard, so let's go.
Video
Subtitles available with the CC-button in the video. Select your language with the gear-symbol.
More videos:
Plugin free audio recordings
Share a project to a database
Features
Use your own images, paintings or pictures as a background or scenary
Add speech bubbles, oral recordings, Media Elemente (Images, Videos and Audio) and Links
Integrated voice & Sound Recorder
Place your elements where you want on the pictures
Change play order of Audio-Clips and Videos
Change the original order of your pictures
Add/Delete pictures
Slide show
Printing
Monitor your group activity (get information via e-mail or directly on your user area)
Precise adjustments of access rights
Share your stories on your pinboard
Share your stories via Email, Twitter or Facebook