Download the Tiparlo App for iOS and Android. It allows you to create and edit Tiparlo projects conveniently. It also allows to record and upload voice on iOS.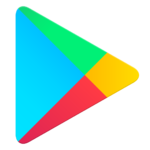 The main goal of Tiparlo is to encourage authentic oral expression, communication and reflection about language.
Tiparlo is very helpful to keep track of someone's language development in primary and second language acquisition.
Video
Subtitles available with the CC-button in the video. Select your language with the gear-symbol.
More videos:
Tiparlo App
Features
Creation and editing of an audio story:
Record audio clips using the integrated HTML5 audio recorder
Edit stories later on (add, delete and sort audio clips)
Use Drag&Drop to sort your audio clips
Deposit your clips temporarily in a repository
Expand your story:
Annotate your story
Add an image, an audio file / voice recording or a video to your story
Export function:
Export the entire story, or just specific parts of it as mp3. These can either be recombined as a clip or remain single clips.
Publish your story as a podcast.
Monitor your group activity (Get information via e-mail or directly on your user manager)
Adjust access rights
Share your stories on your pinboard
Share your stories via Email, Twitter or Facebook
Listen to the stories on a tablet or smartphone
Record stories on a tablet or smartphone (Depending on the maturity and limitations of the browser!)
Create complex vocal recordings, audio plays, dialogues, etc... by recording single voice clips with the integrated audio recorder. By adding images and videos you can provide additional language incentives. Practice your discourse, create and edit dialogues, narrate and speak freely about a topic. Recorded audio-clips can also be recombined or resorted later.
Tiparlo is an online tool and therefore it can be accessed on any device with internet. Tiparlo can be used in multiple contexts: for private purposes, for education (Kindergarten, K12, secondary school, university, language school, adult education), for research, and of course for fun.
It can be used by every person and of any age, capable of clicking on a mouse and dragging an object on a screen.
You can work by yourself or with others. The inherent pedagogical design of the tool promotes cooperation and autonomy, facilitates peer to peer tutoring, sustains co-construction and self-evaluation processes.
Tiparlo is perfect for minimal invasive language teaching and for L2 acquisition in multilingual contexts where students share their explicit and implicit language knowledge in meaningful situations.

Free trial